UPCOMING FINE ART LOTS
Sell In Our Upcoming Auction
To discuss the sale of a single item or an entire collection for consignment, you may:
- Text Your Photo(s) To Us At (914) 833-8336
- Mail photographs to
Clarke Auction Gallery
2372 Boston Post Road
Larchmont, NY 10538
Read more about Selling at Clarke
ABOUT FINE ART
Clarke Auction's Fine Art department offers a wide variety of quality works from every era and every corner of the world. From Old Master Works to Post War and Contemporary Art, Clarke Auction features a unique selection fresh to market paintings, works on paper, prints and multiples, and sculptures. International and regional clientele are drawn to Clarke's diverse monthly auctions and high-level of customer service.
Clarke has brought many important examples of fine art to auction including original pieces by Jasper Francis Cropsey, Maurice Prendergast, William Merritt Chase, Richard Oelze, Beauford Delany, Jorge De La Vega, Walasse Ting, Francis Picabia, Reuven Rubin, Bernard Buffet, Frank Stella, Ibram Lassaw, Alexander Calder, Marion Perkins and Alighiero Boetti. Notable prints and multiples have included works by Edvard Munch, Pablo Picasso, Joan Miro, Andy Warhol, Keith Haring, Jeff Koons, and Marc Chagall.
Exceptional results and personalized service have made Clarke Auction a leading contender in today's fast paced art market.
SPECIALIST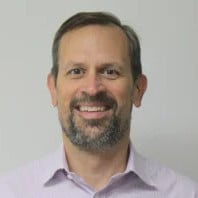 Peter Schweller
Fine Art Specialist
Clarke Auction Gallery
(914) 833-8336
art@clarkeny.com